Winston the best dog in the world is new children's book written by Rick Mapperson and illustrated by Barry Davian
Winston's Story
Winston was adopted when he was 3 weeks old by a wonderful family. Straight away he knew that this was going to be a happy home for him to live in.
Mr. Master likes to help people and so does Winston, so he wrote a book about Winston and the money raised will go to help lots of other people, including orphans. So come along and journey with them.
Together we can make the world a better place!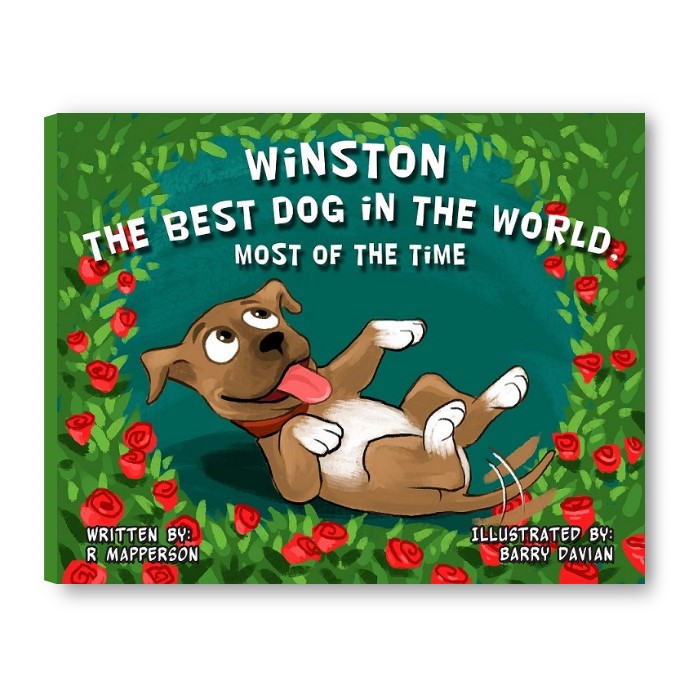 buy now
Children's Book, Helping Others
When you purchase any Winston products you are literally changing lives. All proceeds from the sale of Winston's products are donated to Hope Village in Indonesia.
This incredible humanitarian project was birthed by an Australian couple after the Boxing Day Tsunami.
For further information go to https://hopevillage.org.au/
Location
Email
Follow our new Children's Book on Socials
Send us a message
FREE shipping within Australia
We Ship World Wide